5 MINUTES
How To Open A Bank Account Online – Now Easier Than Ever
Opening a bank account online is often a tedious process involving lengthy registration processes, antiquated KYC and – often – software bugs. Here we present a better alternative.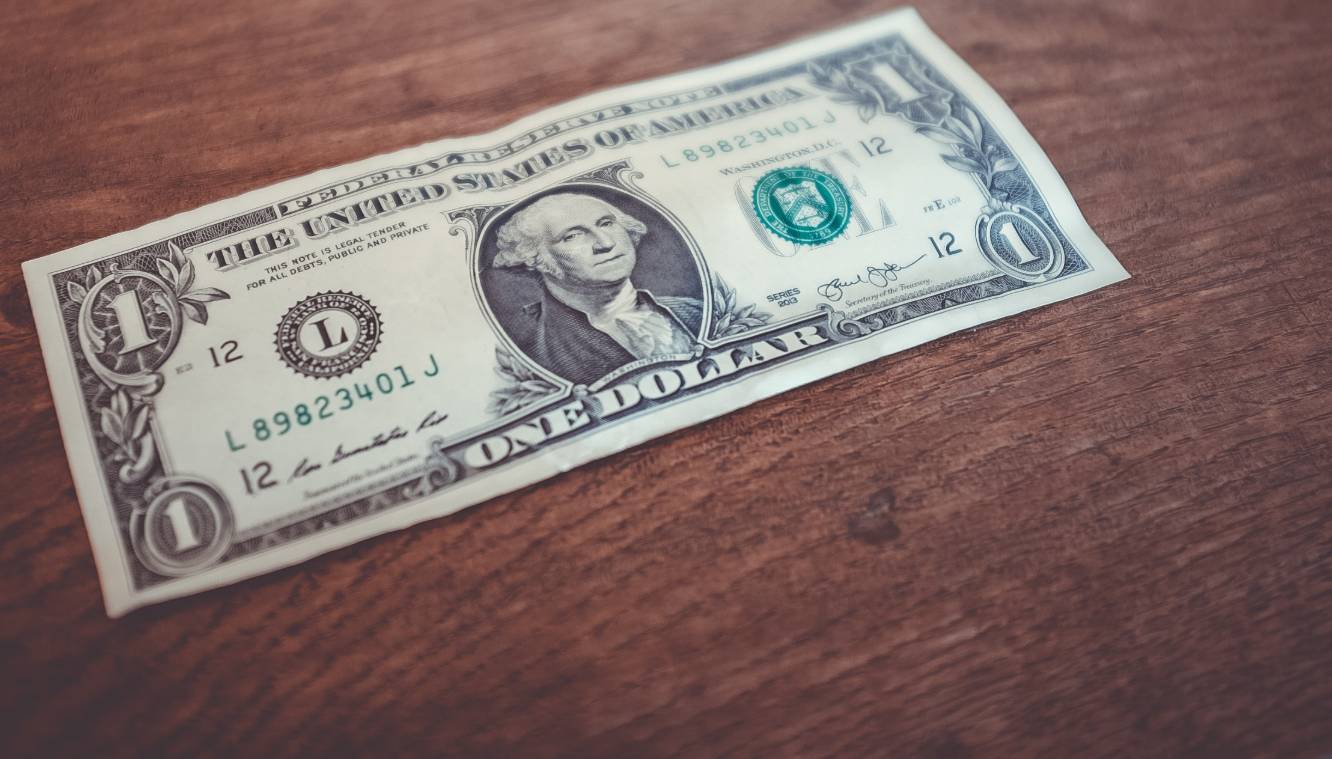 In today's world, most of our life is online including banking. Thanks to the emergence of the internet, we can do deposite checks, transfer funds, and pay bills entirely online. Opening a bank account online is a little more complicated, but here we will walk you through the normal steps and how the process works with SelfKey.
What You Need To Open A Bank Account Online
In order to open a bank account online, you will need to provide a fair amount of personal information so that the bank can verify your identity. The financial institution may also require an initial deposit. Here is some of the information you will need to provide to the bank:
Personal information including social security number, tax ID number, date of birth, ad a government-issued ID

Contact information such as mailing address, phone number, and email address. Providing your home address (where you actually live) is required by federal law, but it is possible to provide a P.O. box for your mailing address

Funding information such as where the money will be coming from. Some bank accounts require you to deposit funds (ranging anywhere from $25 and up) in order to open an account
All of this information is part of know your customer (KYC) compliance, which helps financial institutions ensure that they know the identity of who is opening a bank account. It also helps prevent money laundering.
For some financial institutions, your account is opened once you provide the above information. Any legal agreements can be signed with an e-signature, and you can start using the account right away. If you know where you'd like to open a bank account, you can visit the bank's website and look for an option to open an account now.
Some banks will let you begin your application online but will eventually require an actual signature. In these cases, you might get a "Welcome Kit" in the mail which contains required documents. Although checks are becoming obsolete, financial institutions still like to have a copy of your physical signature to verify check or card purchases in the event of a dispute.
If you want to start using your account as soon as you've opened it, it is probably best to call the financial institution and ask what their process is. You may be better off going in-person to open a bank account, or finding a bank that will let you open an account fully online.
The SelfKey Identity Wallet is a free identity solution for Windows, Linux and Mac. Get yours today!
Problems With Opening A Bank Account Online
For some cases, you still might have to visit a bank or provide more information to open an account. Some common reasons are:
"Thin credit": One way that financial institutions verify your identity when you open an account is to check your credit score, even if you aren't borrowing money. If you don't have a substantial credit history (due to age or borrowing habits), the bank won't find anything. Therefore, the financial institution may require you to visit a branch in-person with a government-issued ID in order to open your account.
Under 18: If you are under 18, you cannot open a bank account on your own. If you just want to use a checking or savings account, there are a few options but you will need a guardian to co-sign the account. This might also require you to visit a branch in person.
Account history: If you have a history of overdrawing your checking accounts, you might not be able to open a new checking account online. In this case, it would probably save you time by going to a branch in person.
Citizenship: If you are a US citizen, opening an account online is pretty easy. If you are from another country, you might need to visit a branch in order to open your account.
Entity accounts: While personal bank accounts are relatively easy to open online, a business account or a bank account for an organization is another matter. Some banks require you to go to a branch, while others are happy for you to submit documents by mail. Opening entity accounts online is becoming more commonplace, but it is certainly not a given.
As you can see, opening a bank account online is not entirely seamless and you might still have to pay your bank a visit regardless of if you started the process online or not.
How To Open A Bank Account Online Through SelfKey
The SelfKey Bank Accounts Marketplace is a milestone in the blockchain space and for the first time, allows you to set up a foreign bank account from within a cryptocurrency wallet. Corporate and Personal Bank Accounts in Hong Kong and Singapore are already available, and we will be adding more jurisdictions in the near future.
The Bank Accounts Marketplace is particularly user friendly, as everything is done through the SelfKey Wallet and the KYC process our expedited by the SelfKey ID. It may well be the world's fastest application for a bank account ever! How does it work? Keep reading to find out.
Getting Started
We've designed this process to be as simple as possible for you – the user. Everything is clear and transparent so you know exactly what you need to do and what the benefits are.
The first step is to download the SelfKey Wallet which is free, open-source, and designed to keep your tokens safe. In addition to being a cryptocurrency wallet, it also allows you to manage your identification documents and provides access to the SelfKey Marketplace. You can download it here for free.
The next step is to set up your wallet, which is very simple to do. However, it is an important step that needs to be done correctly. You will need to securely store your private and public keys, as SelfKey Wallet is non-custodial and cannot recover your private key if you lose it.
Once that is complete, you just have to set up your SelfKey ID. This is where your "know your customer" information will be locally stored and you can use this information to access new service providers. You can reuse the same KYC data as many times as you need, so you don't have to go through many different sign up processes! Once your SelfKey ID is completed, you can use to it open multiple bank accounts abroad.
Using your SelfKey ID to open a bank account online
This is a very straightforward and easy process. Once you are logged into the SelfKey Wallet, click on the Menu at the top right of your screen and select "Marketplace". Six different Marketplaces will appear and you will want to click on the bank accounts Marketplace. Now you'll see a screen similar to this one:
Here you can clearly see what bank accounts are available to you (the jurisdictions shown above are just an example), and what the basic requirements are. If you want to learn more about one of the options, simply click on "Details". There you will find the eligibility criteria, KYC requirements, costs, and any other relevant conditions as well as benefits. Here you can also see if a visit to the bank is required or not, so you can select the account that is right for you.
Once you have decided which bank account you would like to open, it is time to submit your request. All you have to do is click on "Open Bank Account" at the top right of the screen. You will then see a screen detailing exactly what is included in the service provided. To continue your application, click on "PAY FEE".
Next you will see a checklist showing what KYC documents you need to provide to open the account. As you have already completed your SelfKey ID, this information is taken directly from there and can be used again for all of the SelfKey Marketplace services.
Once all the information is submitted, the next screen will check your SelfKey Wallet to make sure that there are sufficient funds to complete the purchase. If the funds are in your Wallet, the request is submitted. And that's it! You just applied for a bank account online.
In the next few days, you will receive emails updating you on the status of your application and letting you know if any additional data is needed.
Conclusion – How To Open A Bank Account Online
While opening an online bank account through a financial institution is becoming easier, most banks still employ tedious KYC processes and require you to jump through endless hoops. If you want to open accounts with different banks, then it is annoying to fill out different applications and submit multiple copies of documents. 
With the SelfKey Bank Account Marketplace, this process becomes streamlined. You only need to collect your KYC documents once, after which they are managed in the SelfKey Wallet for you to use as many times as you need. Plus, your documents are securely stored, so you don't have to worry about your personal details being stolen.
The future of banking is now!