5 MINUTES
Your Guide to Offshore Banking
Curious to learn more about offshore banking? Here's your comprehensive guide including the benefits, the best countries, and how to get started.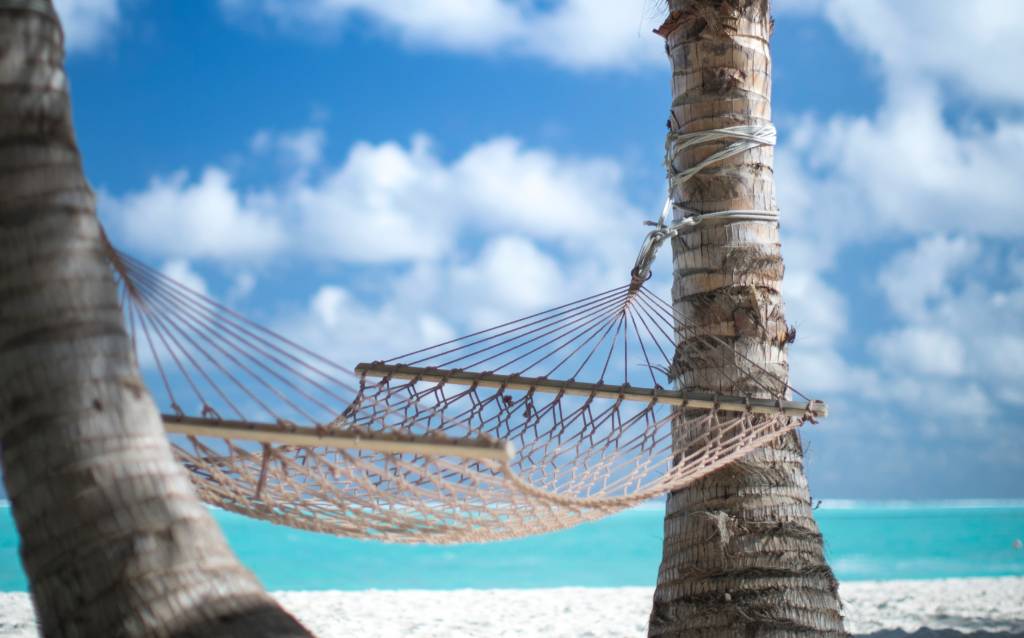 When most people hear the phrase "offshore banking", they think of billionaires and politicians. However, when you look at the facts, not only is offshore banking incredibly accessible, it also has a large number of benefits. 
Offshore banking can help you make the most of your money. Additionally, the technology has developed so that you can even open your offshore account completely online. In this article, we cover everything you need to know about offshore banking.
What is offshore banking?
Offshore banking can sometimes be confused with mobile banking. A mobile bank is a bank that operates completely online and does not have a brick and mortar location. However, a mobile bank is typically based in your country of residence.
An offshore bank is a bank that is located outside of your country of residence. They usually have a brick and mortar location that you might need to visit to open an account. Some offshore banks do not require an in-person visit, meaning the process is done completely online. Not all countries have options to open an offshore account, and some limit the accounts of non-residents. Luckily, there are many options available.
Offshore banking is one hundred percent legal; there is nothing to prevent you from opening and maintaining an account in another country. Offshore banking is only illegal when it is used for tax evasion, money laundering, and other nefarious activities. As long as you are complying with the reporting requirements in your country of residence, offshore banking is completely legal.
Why have an offshore bank account?
Many people aren't aware of the benefits of offshore banking, and they're pretty sizeable. We've listed the top three reasons for you here.
1. High reward for low risk
One of the biggest reasons to begin offshore banking is to diversify your assets. Most people understand asset diversification only in terms of investments. Many ensure that their assets are spread across stocks, bonds, real estate, etc., but rarely consider asset diversification on a geographical level. 
By diversifying where your money is physically, you are reducing the risk of losing it. Consider the 2008 financial crisis as an example. All it took was for one bank to collapse and the US economy followed. In fact, most of the Western world was affected. 
At times like this the benefits of offshore banking become apparent. Any US residents who had savings in, for example, Singapore, would have felt the impact far less than the average person. Clearly not all banks are created equal and a foreign bank account allows you to hedge against a collapsing local economy. 
Interestingly, mobile banks don't solve the problem. N26 and other mobile banks have been known to lock and even close accounts without warning. Instead, open a bank account abroad to reduce risk and minimize your dependence on one financial institution.
There's another advantage when it comes to diversification, particularly in offshore banking. Limiting your personal wealth to one currency is risky. Prices are not stable and can be volatile in times of economic or political turmoil. Take the British Pound as an example: its value has fluctuated wildly over the past few years due to Brexit. To mitigate risk, it makes sense to open an offshore bank account which allows you to store some percentage of your wealth in another currency. Some banks even offer multi-currency accounts.
The SelfKey Identity Wallet is a free identity solution for Windows, Linux and Mac. Get yours today!
2. Better interest rates
With offshore banking, you can often find far better interest rates than those at your local bank. Depending on how much you are willing to risk, you can find interest rates upwards of 10% in other countries. Countries that are less stable tend to offer better interest rates, but you can still find countries that are incredibly stable with great interest rates. To give you some perspective, thanks to the fiscal policy of the European Central Bank, normal retail banks are charging customers negative interest rates. In Germany, a staggering 58% of banks now charge negative interest rates.
That means that you have to pay your bank to hold your money. Of course, they are not doing this for fun. Instead, the European Central Bank has doubled down on its negative interest rate policy in an attempt to make banks lend more, get people to spend and kickstart their economies. Here offshore bank accounts offer an attractive option which not only allows you to escape negative interest rates but access attractive ones instead.
3. Better services
Why settle for an okay bank when you could be using a great one? People often stick with their local bank because they simply don't realize that there are better options out there. Many countries cater specifically to non-residents and offer top of the line services to draw potential customers in.
Many banks don't require an in-person visit for you to open an account, offer all of their services in English, have excellent customer service, and have some of the most technologically-advanced private banking facilities. Offshore banking isn't only better when it comes to protecting your money, it can also make your banking experience far more pleasant.
What countries are best for offshore banking?
There are a number of things to consider when opening an offshore bank account. Are you willing to visit the bank in-person? How stable are the political and economic situations of the country? What services does the bank offer? Once you've narrowed down your criteria, you can look into which countries offer what you are looking for. 
While we always recommend that you do your due diligence when it comes to your finances, here are our top three countries for offshore banking:
Singapore

– This is one of the best places in the world to open an offshore bank account. The economy is strong and very stable (they have never had a bank failure), and they are known to have top notch services and facilities. Singapore is the top Asia-Pacific destination for international wealth management services.

Hong Kong

– It boasts the largest financial market in Asia and is one of the safest places to do your banking. If investing is of interest to you, then look no further as a large variety of options are available.

The Seychelles

– As one of the major financial hubs in Africa, the Seychelles offer a stable economy built upon premium offshore banking services.

If you're looking to open a business abroad

, the Seychelles is one of your best options.
How to start offshore banking
Starting your offshore banking journey can seem intimidating, but it's far easier than you may realize. The SelfKey Bank Accounts Marketplace allows you to set up a foreign bank account from within a cryptocurrency wallet within minutes. 
The SelfKey Identity Wallet is free, open source and designed to keep your tokens safe. That being said, it's much more than a simple cryptocurrency wallet. Instead it allows you to manage your identification documents and provides access to the Self!Key Marketplace. 
The first step is to download the SelfKey Wallet and set up your wallet (be sure to securely store your public and private keys for continued access). From there, all you need to do is complete your SelfKey ID. This is a collection of locally-stored Know Your Customer (KYC) information used to quickly access new service providers. Thanks to the SelfKey ID, you can reuse the same KYC data multiple times.
Next, head over to the SelfKey Marketplace and check out the many different bank accounts that are available to you. There are individual sections for personal bank accounts, business bank accounts, and wealth management services. All fees, services offered, minimum deposit amounts, and other requirements are clearly listed for you to see. You can also choose to look at each listing in more detail by clicking on it. 
Opening your bank account is incredibly easy. Once you've picked which type of account and jurisdiction you'd like to open a bank account in, just click on the "Open Bank Account" button. You'll be shown a screen detailing exactly what services are provided, then asked to pay the fee and provide your KYC documents (which are already stored in the SelfKey Wallet for convenience). 
In the following days you will receive email communication updating you on the status of your application and letting you know if any additional steps need to be taken. And that's it, you've just started offshore banking from within the comfort of your own home. You can find an in-depth tutorial on how to use the SelfKey Bank Accounts Marketplace here.
Conclusion
As you can see, there are many benefits to offshore banking and getting started is easier than ever. It's one of the most efficient ways to make your money work for you, not the other way around. 
We encourage you to think carefully about what you want to get out of offshore banking, and to do some research into the different jurisdictions available on the SelfKey Bank Accounts Marketplace. Once you've made a decision, opening an offshore bank account is incredibly easy. Download the SelfKey Wallet today and start banking better.